Essential reading for anyone considering starting, building or updating kennels.
Step-by-step kennel building guidance & advice
from expert David Key on plans, construction, materials, equipment and all aspects of your design.
This complete reference guides you through all the options you need to think about before building or updating your kennels.
For ISBN, number of pages, weight, covers etc please click here.

Kennel Design: The Essential Guide to Creating Your Perfect Kennels
by David Key

Stunning colour photos, ideas & inspiration
from:
UK USA & Ireland

Lavishly packed with over 470 large colour photos, many of which are full-page or double-page spreads showing lots of detail

... just like looking through a window!
Dog welfare and behaviour expert Gwen Bailey helps you better understand and incorporate dog welfare knowledge into your design to improve it beyond measure.
Fascinating case studies from successful boarding kennels, and world-renowned charities such as Dogs Trust, San Francisco SPCA, Dublin SPCA, The Blue Cross and Battersea Dogs & Cats Home.
---


To turn the pages: click or click/drag a corner.
To pause: hover your mouse over the book.
Read excerpts: further down this page.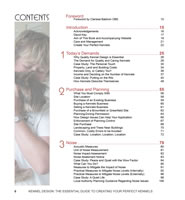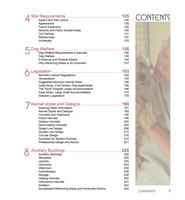 [Read Contents List] PDF 376kb
---
Are you considering a career as a caring and professional rescue centre, boarding kennels or dog hotel owner?
Are you having problems finding where to get straight, unbiased answers to your questions about where to start, or what are the best kennel designs?
Have you been to your local kennels and come out thinking
"I can do MUCH better than that"?!
Do you want to find out what it's like to completely change your lifestyle and income doing something you LOVE - spending your day working with dogs? Then you've come to the right place!
Over the last 20 years I've been designing animal facilities professionally, working for one of the most well known UK animal rescues, The Blue Cross (as well as helping many others). I've also had the privilege of assisting thousands of animal lovers worldwide to become facility owners themselves.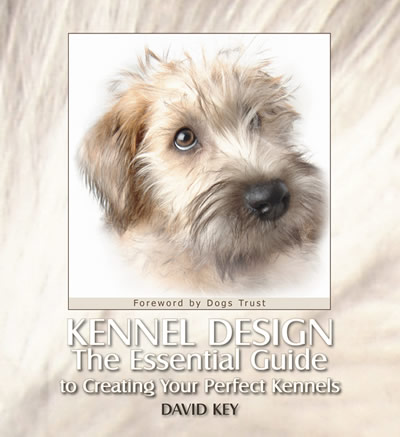 My latest book, Kennel Design: The Essential Guide to Creating Your Perfect Kennels is a BIG BOOK (over 10" square and 1.25" deep) and totally unique - described as:

Whatever type of dog facility you're looking to build, I am certain this book will help you create a first class kennels facility for your customers, both two and four legged.
At Dogs Trust we are changing the way kennels look and feel forever. This is why I am so delighted to introduce you to a book that will inspire and encourage you, and show you the many benefits that good kennel design has for you and the dogs in your care.
by Clarissa Baldwin OBE, CEO of Dogs Trust, the UK's leading dog welfare charity - who wrote the Foreword to the book, as well as providing some of its fascinating kennels case studies.
Read excerpt: Foreword PDF 419kb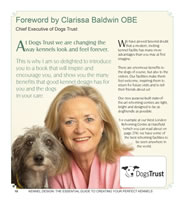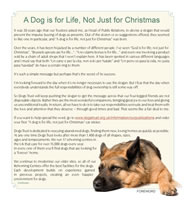 But we didn't stop there with our rescue case studies for the Kennel Design book! We also included the world-renowned Dogs Trust, San Francisco SPCA, Dublin SPCA, The Blue Cross and Battersea Dogs and Cats Home as well as top boarding kennels and dog hotels - all our case studies are from the UK, America and Ireland.
We searched worldwide to find some of the best and most successful boarding and rescue kennels to include as case studies, with BIG colour photos, descriptions and insider information on what makes their kennels so unique, successful, and financially viable.
We provide facts, statistics, advice & design guidance with real-life examples, layouts, and 100's of BIG colour photos - to give you masses of ideas, inspiration and motivation to start your own kennels... and the encouragement & facts to become one of the BEST and most profitable by providing a service that dog owners are longing for.
---
Get it RIGHT ~ do it BETTER
---
We want to see kennels improving, not only for the dogs' welfare but also to encourage caring new owners to build better housing and become more successful by doing it!
Start learning today what it takes to start, run, and grow a successful kennels business and whether it is right for you! Don't waste any more time hunting on the web for the detailed information you want to start your kennels - it doesn't exist!

You can buy from us (UK only) or from Amazon (Worldwide):
UK CUSTOMERS:
Buy direct from us (much faster as sent by DHL)
UK sent by DHL, typical delivery 1-3 days.
---
WORLDWIDE CUSTOMERS:
Buy from Amazon
(slower but option of FREE shipping)
Amazon Ship FREE in UK, USA, Canada, France, Japan, Germany, China

Amazon Delivery:
UK: 1-2 days, or possibly a little longer if you select free shipping
(Amazon UK always has it in stock)

Worldwide: usually 1-4 weeks depending on location
(special order - as it's not kept in stock by Amazon outside the UK).
(Want it faster? You can also order your book from Amazon.co.uk for faster delivery worldwide (as they keep it in stock), but you won't have the free shipping option)

And also available from:
Amazon France | Amazon Japan | Amazon Germany | Amazon China