We do not share our customers correspondence details.
At all. With anyone. Ever.
Discretion - we discretely help our customers through the emotional rollercoaster of deciding if a kennels is right for them, how to get started, finding the right kennel property for sale or the right location to build a kennels, and even how to update an existing kennels with a full budget, or none.
Certification - this site is tested and certified daily to pass the Hacker Safe Security Scan. To help address concerns about hacker access to confidential data, the "live" HackerSafe mark (top left of every page) appears only when a web site meets this standard.
Contact us - we make it easy for customers and visitors to contact us by providing a contact link on every page. We know how important it is to have this reassurance, when you are starting such an important project as improving the quality of life and wellbeing for dogs in kennels.
Publicity & business generation for kennels - once our customers have opened their kennels, and even before - we are happy to provide web links and as much publicity as we can through our design and boarding websites. We often get our customers 60% or more of their business once they start up!

&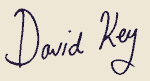 Kennel & Cattery Design
PO Box 146, Chipping Norton
Oxfordshire OX7 6WA, UK
44 (0)1608 646454
www.catterydesign.com
www.kenneldesign.com